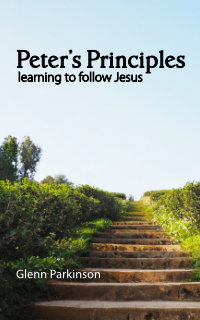 What does it mean to follow Jesus?
In his last recorded letter to the Church, the Apostle Peter highlighted a peculiar list of seven qualities as his final legacy. What he said about this carefully constructed guide is extraordinary:
It describes how we can manage the power of God to discover our intended identity.
It captures the essence of what it means to walk with God's Spirit
When applied, it makes the expansion of God's kingdom inevitable both in us and through us.
This remarkable list was Peter's summary of how Jesus Christ had discipled him.
Jesus identified Peter as his prototype disciple, the first of many as the kingdom of God advances throughout the world. Peter's guide will help anyone who wishes to follow Jesus as he did.
Buy the book here. (audible version available, too)